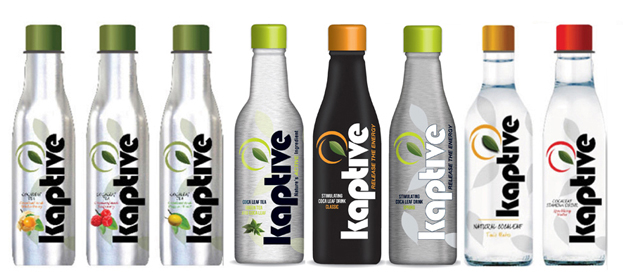 NWPI History
New World Products International started in 2006 as a project from the graduate thesis of one of our Shareholders. Many important achievements followed in the first couple of years, particularly in governmental support and international connections. The first consumer tests were encouragingly positive. In 2009 the product line started life as an extension of an existing brand but our excitement about the unique and beneficial properties of the Coca-Leaf Extract led us down the long and difficult road of building a new brand from scratch. That is how the Kaptive Brand was born. In early 2011 we put together the team responsible for sharing the natural positive properties of Coca-Leaf with you. ENJOY!
Vision
We want to be seen as an innovation force in the industry working on current and future consumer needs. The dynamics of the food industry are rapidly changing. We not only want to be part of this change, we want to lead it.
We want to be seen as innovative beyond the quality of our products to the natural way we market them; appealing not to fantastic things but how fantastic the everyday is.
We want to be seen as a company that cares about its consumer, the environment and the communities we do business with.
We want to be seen as a good corporate citizen, in the whole sense of the word.
Mission
We are a functional foods company with a constant thirst for innovation.
We aim to develop, produce & market innovative products that respond to consumer needs in the modern world.
We achieve this through openness to ideas, new ingredients and rediscovering those lost in time.
We are passionate about corporate responsibility, sustainability and caring for communities.
Values
We value TRUTH above everything.
We value CONSUMER INTELLIGENCE.
We promote SOCIAL CONSCIOUSNESS.
We RESPECT each other.
We value LAUGHTER and GOOD TIMES.